The School is set in 22 acres of grounds and includes a campus-style blend of Edwardian and modern architecture, sports fields and open space that provides an ideal environment for learning and personal growth.
The original buildings date from 1906, of which the Old School Hall still takes centre stage. During the last decade, an extensive building programme has been undertaken with many new additions including a range of sports facilities, science labs, 3D Design Centre, performance spaces, a state-of-the-art library, a refurbished refectory and brand new sixth form centre.
New sixth form centre
The Benedict Building
In January 2023, we opened the doors to our new sixth form centre, the Benedict Building. The Benedict Building is a physical articulation of the School's vision for Sixth Form – to create an environment for our students that will spark their intellectual spirit and imagination – and provides students with the space and opportunity to grow their academic and extracurricular interests in readiness for the future.
Named after former Headmistress Sister Jean Benedict (1962–1967), the Benedict Building echoes and anticipates the very best higher education institutions, smoothing the transition from school to university. It features spacious classrooms, individual and group study spaces, a library, café and a flexible lecture and performance hall.
Follow the Benedict Building's journey from foundations to finishing touches, and find out more about this amazing space.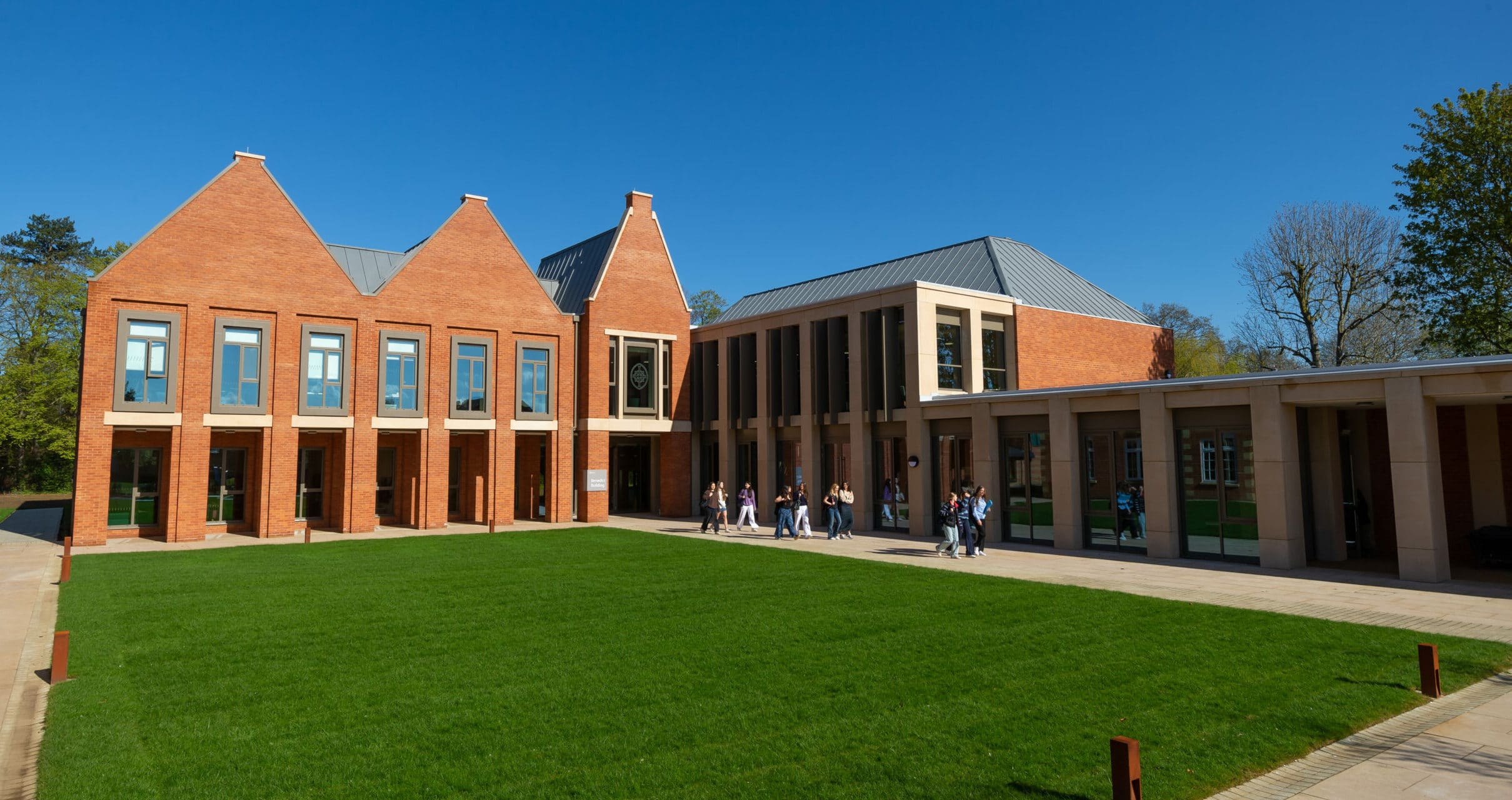 Facilities at St Helen's
Modern Foreign Language Learning Centre