Welcome to St Helen and St Katharine Junior Department
We offer a nurturing learning environment and a unique bridge between primary and secondary education where our Years 5 and 6 students are encouraged to become independent, confident and enthusiastic learners.
Our dedicated team of staff are passionate about primary education and understand how to stretch and challenge able learners, while recognising that success looks different for every student.
We celebrate individuality and as such our students are encouraged to pursue interests across a range of subjects as well as through our extensive extracurricular programme.
We are very proud of our strong identity within the wider school community. With classrooms nestled in the heart of the main school building, the Junior Department is a happy and vibrant place to learn where students are highly motivated and curious. We benefit from having access to the impressive senior school facilities and deliver fast-paced and engaging lessons.
– Mrs Lucy Lindsay and Mrs Rachel Green, Joint Heads of the Junior Department
Being here I have found who I want to be as a person and what I want to do when I grow up. St Helen's has helped me believe in myself and it's taught me to try and try again until you succeed, even if things get hard.
Martha, Year 6
I really like SHSK because the teachers are really nice and supportive, and there are also loads of clubs and the lessons are really fun. I have also learnt to be more independent and confident.
Bea, Year 5
When I started at St Helen's they made me feel happy and warm. They always help you when you are stuck and they always help you to learn to thrive and achieve your best. That is what is so incredible about this school.
Emilia, Year 6
The coolest thing about the Juniors is our Science Lab. There are so many things we do and it is always new to me and so interesting!
Alice, Year 5
I have become more confident and believe in myself when I do something. There are so many people that will help you when you are sad and your friends always help you out. I love being a HelKitten!
Evie, Year 6
Curriculum
It is the aim of the Junior Department to promote enthusiasm for life-long learning within a safe and secure learning environment. We are committed to helping our students recognise their individual strengths whilst challenging them to take risks and fulfil high expectations.
The curriculum is designed to use exciting, inspiring lessons and a breadth of subjects to engage our students, allowing them to take part in practical activities where relevant, as well as classroom-based work. Most lessons are taught by a member of the small Junior Department team who know the students well as individuals, enabling them to provide the right balance of challenge and support. This is complemented by senior school teachers in art, design and technology, modern foreign languages, music and PE.
With an engaging curriculum and access to the exceptional facilities and resources of the senior school, we are committed to making learning hands-on, ambitious, rewarding and fun, not only inspiring young minds but also providing them with the skills required as they move into Year 7.
Trips and visits
We recognise the benefits of extending learning outside the classroom with a variety of enriching and educational trips, locally and further afield on residential. Visits to the Warner Bros. Studios, Pitt Rivers Museum, Oxford Castle, Oxford Botanic Gardens and Story Museum all enhance topics covered in our curriculum, whilst our Hazard Alley excursion provides valuable life skills. In addition to trips to places of educational interest, we often invite specialists to school and provide workshops and experiences which enhance the curriculum and inspire the students.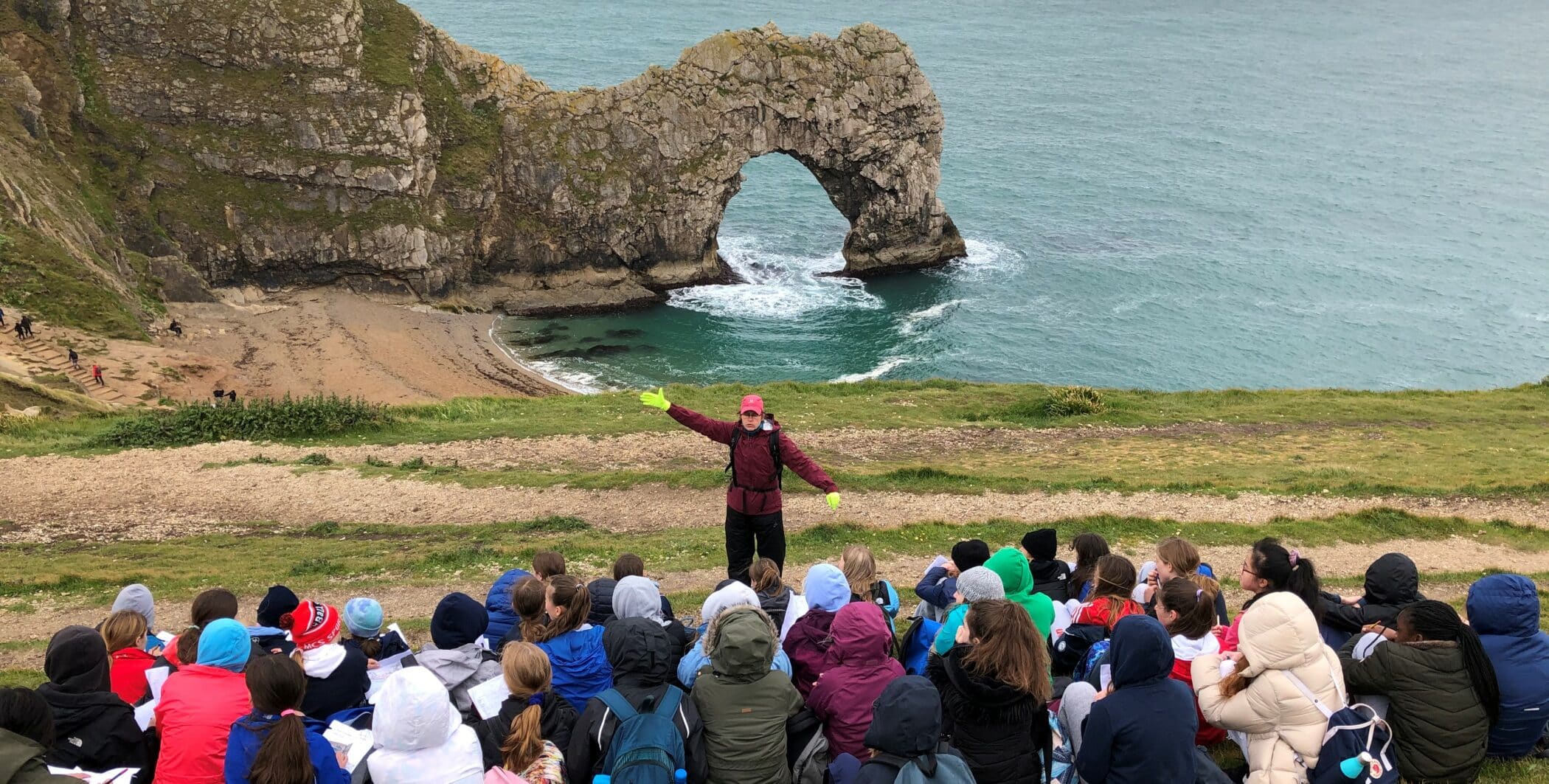 Pastoral
When students join us in Year 5 or Year 6 our main priority is their happiness and emotional well-being. Junior Department staff, including our lunchtime supervisor, are at the heart of the pastoral system for students and will be there to provide guidance as they settle into the routines of a new school. They help support students as they get to grips with new bus journeys, navigate friendships, manage homework expectations and choose which extracurricular opportunities to engage in. Our team of Sixth Form student assistants support this, acting as excellent role models for Junior students and offer them a listening ear at lunchtimes.
When they join the School, all students automatically become part of the whole school House system which helps foster a real sense of community and belonging from the very beginning. This enables Juniors to interact with older students and participate in competitions and events, including Sports Day and House Music. Junior students also have the opportunity to take up various leadership roles, such as form leaders and School Council representatives.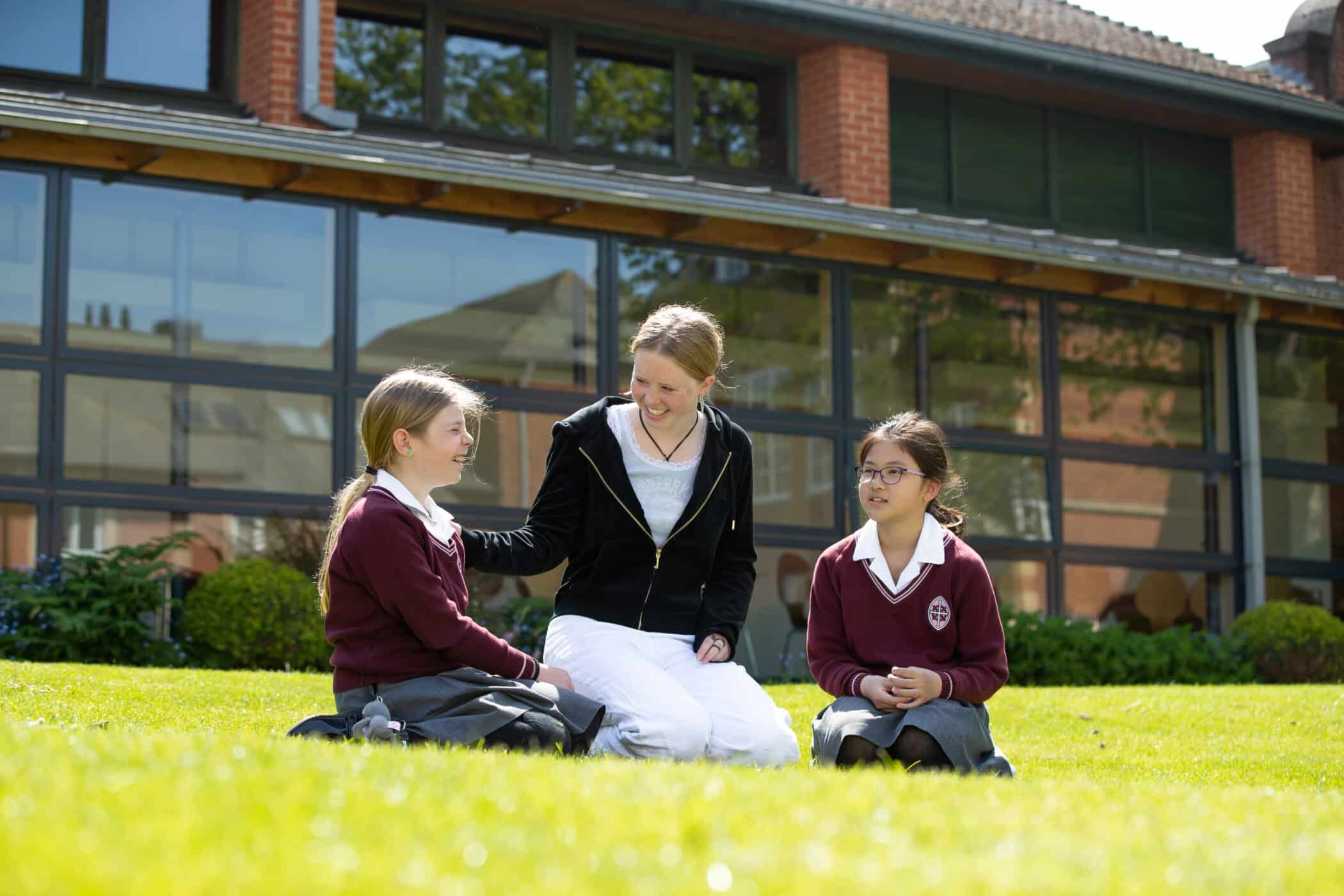 Extracurricular
Beyond, our broad and varied extracurricular programme, played a central role in school life. We encourage students to join in with a range of clubs in order to find something that they love doing. With the majority of Junior activities running during the extended lunch break this allows plenty of time for eating, playing and having fun and give new things a go. There is always a wide array of activities on offer to our Junior students, ranging from drama and art to gymnastics, chemistry club and even Minecraft.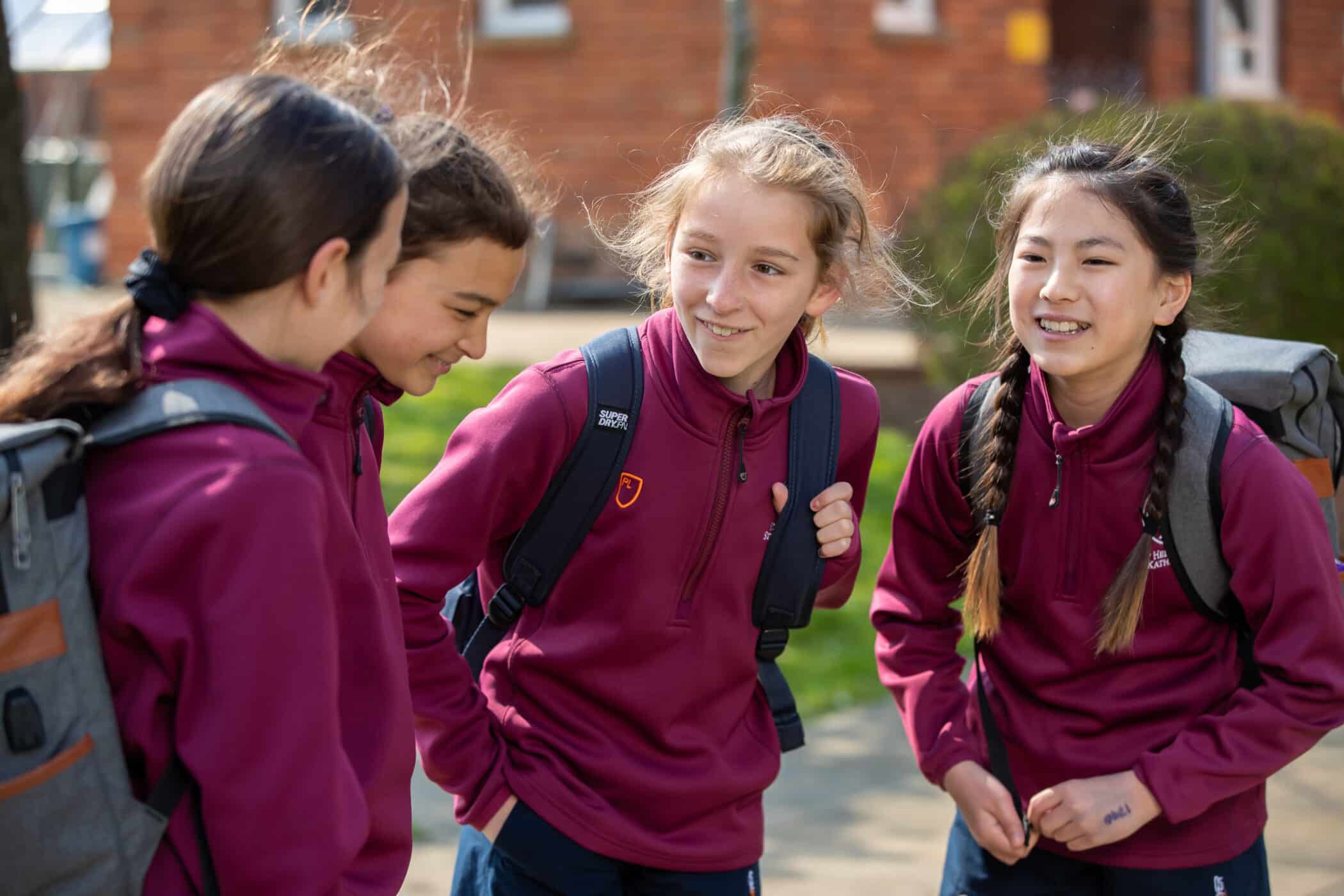 We wanted a smooth transition to a new school for our daughter, and starting in the Junior Department has not only a been smooth transition, but also a very happy one. Our daughter is a happy member of the Juniors Department, and we no longer have to worry about SATS or 11+ preparation, and we can just enjoy the wealth of opportunity available while she finishes the final precious years of primary school. Our daughter is finding out every day about what motivates her and what her particular interests are, because she has the opportunities here – and it is just wonderful. The School is so well organised! I know what is happening in advance and it really helps our family to plan the term ahead.

Mother of Year 5 student – May 2023
Transition
Once students have gained their place in Year 5 or 6, they are guaranteed entry into Year 7. The Junior Department is therefore uniquely positioned to help facilitate a smooth transition between the junior and senior stages of school life. Juniors are given support and guidance to develop a growing sense of independence, both in terms of organisational skills and in taking more responsibility for their own learning. Our students really benefit from spending this time developing these skills before moving into senior school.