Music is an integral part of life at St Helen's and the Music Department offers a hugely busy and diverse extracurricular programme, led by our passionate teaching staff and sometimes by senior music students.
The school day begins with individual performances in morning assembly or with Chapel Choir leading a chapel service and throughout the day, there is always the sound of students practising and ensembles rehearsing.
30

+

concerts, workshops, festivals and competitions every year
Live music is a feature of so many school events and our aim is that everyone who would like to get involved can do so – whatever their level or experience.
We very much aim to provide opportunities for every student in the School, whatever their musical strengths or tastes. Some of our activities are open to anyone and focus on the enjoyment of making music together and the positive effects that this can have for well-being and mental health. We also run many auditioning choirs, orchestras and bands as well as joint events with Abingdon School and other partnership activities.
We have a high-quality chamber music programme with huge success each year in local and national competitions and our jazz and pop music departments enjoy a consistently high profile.
Orchestras
St Helen's boasts many fine instrumentalists and we have a number of orchestras (including a string orchestra), so that there should be a group for everyone, regardless of their standard. Large age ranges are quite normal in our orchestras and they create a wonderful opportunity to make friends outside of your own year group. The woodwind and brass departments have many of their own bands and ensembles, ranging from small chamber groups to large symphonic wind bands. Many students are also involved in orchestras run by the county as well as Thames Vale and we are regularly represented at national level.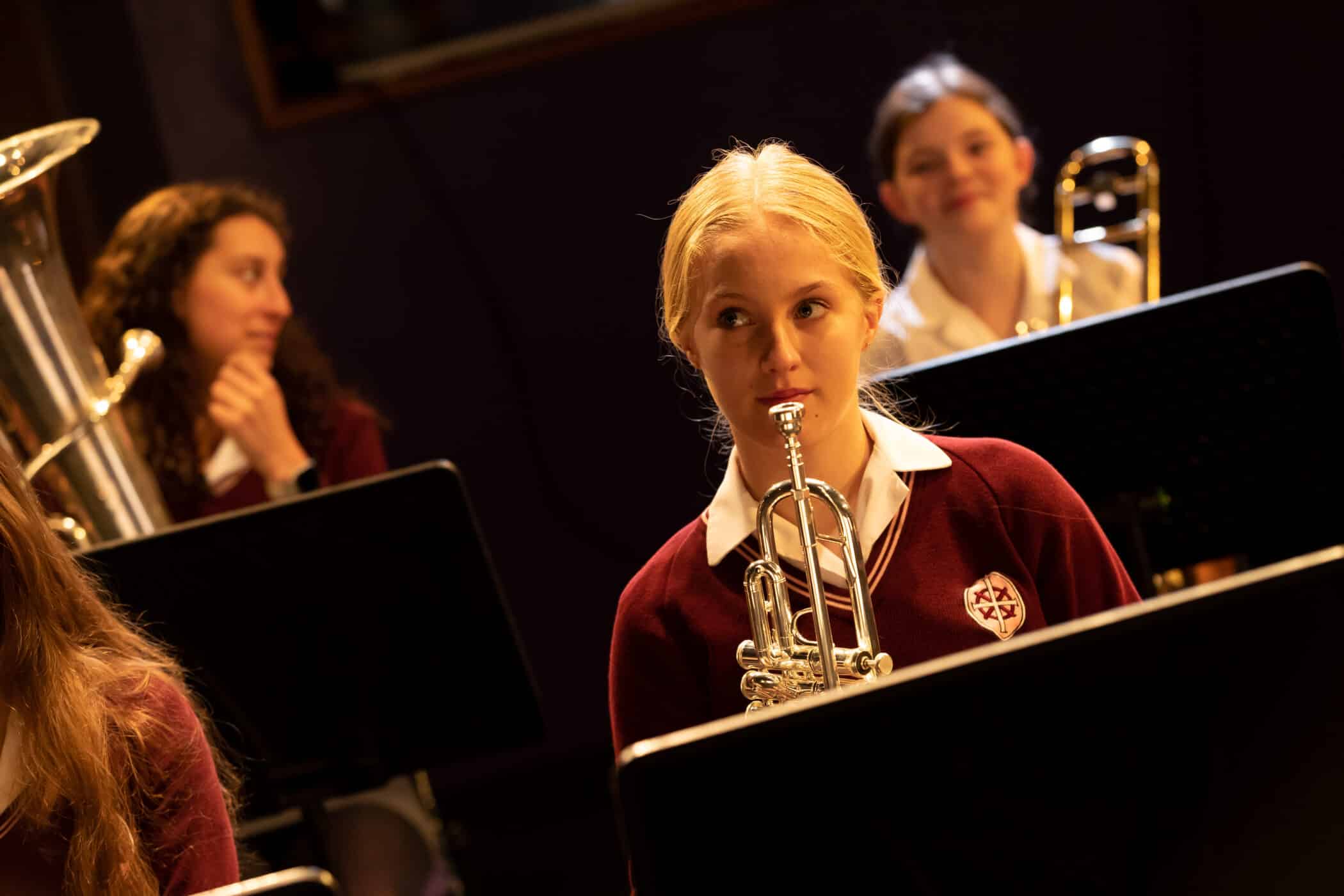 Choirs
At St Helen's we offer both auditioned and non-auditioned choirs so that everyone who wishes to sing can be involved, although reliability and loyalty are important to every choir. There are choirs for all ages from Year 5 upwards and our choirs tackle a variety of repertoire, from sacred choral to contemporary popular music. There is a joint choral society with Abingdon School, with whom music theatre productions also take place, such as the recent production of Grease. There is also a musical theatre lunchtime club open to students from Year 8 to Upper Sixth, which performs a dedicated production at the start of each Trinity term.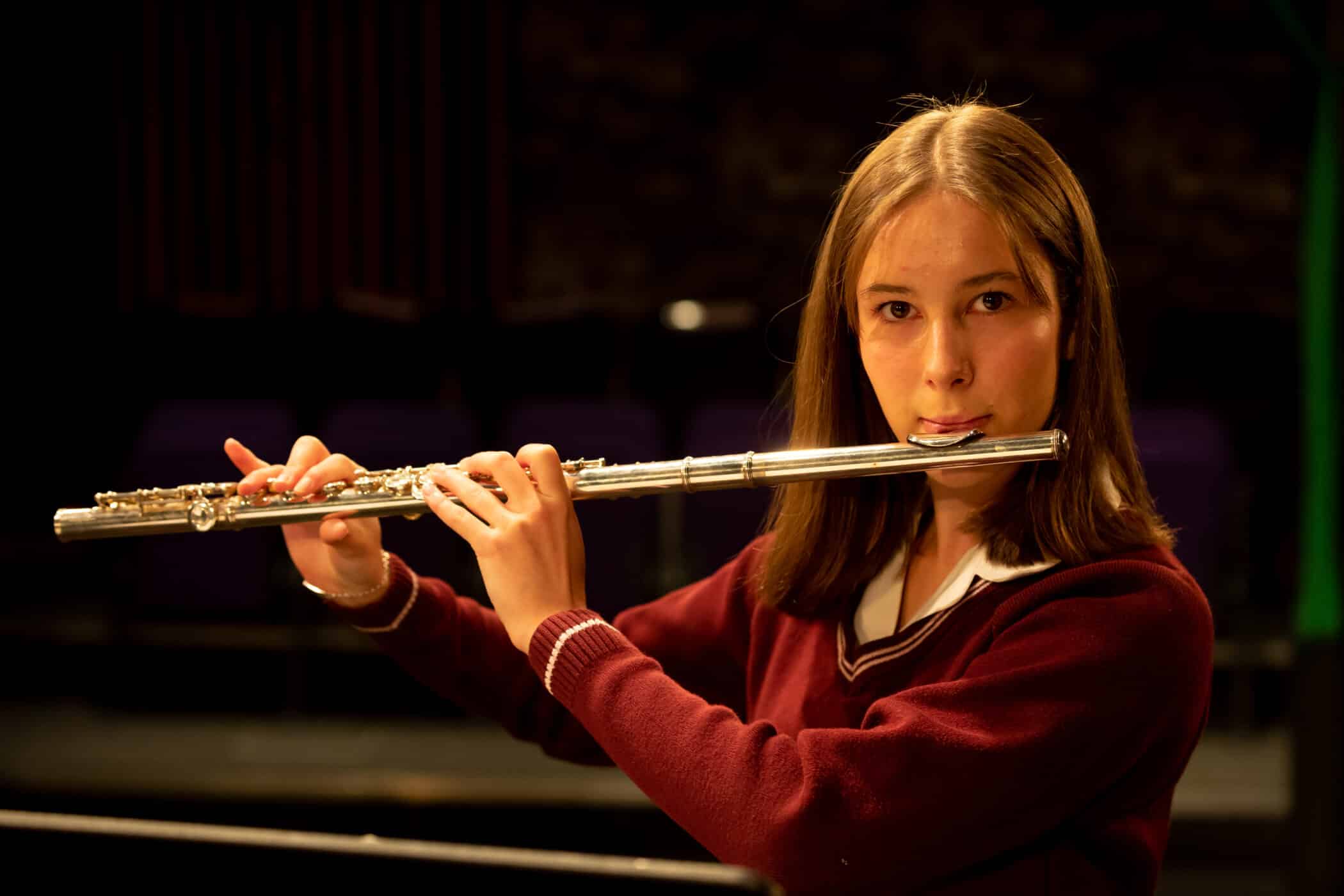 Pop music and Jazz
Our Big Band is hugely successful and regularly performs in school events and in the wider community. The Jazz evening and Jazz afternoon are enormously popular events in the school calendar and are an opportunity to showcase the Big Band, alongside smaller ensembles and soloists and to promote our growing Pop music department. A number of other opportunities are on offer including Open Mic sessions, Pop Band Club and a songwriting club. Students are encouraged to perform in events such as the Christmas Revue, assemblies, Pop and Jazz Concerts and collaborative events with Abingdon School.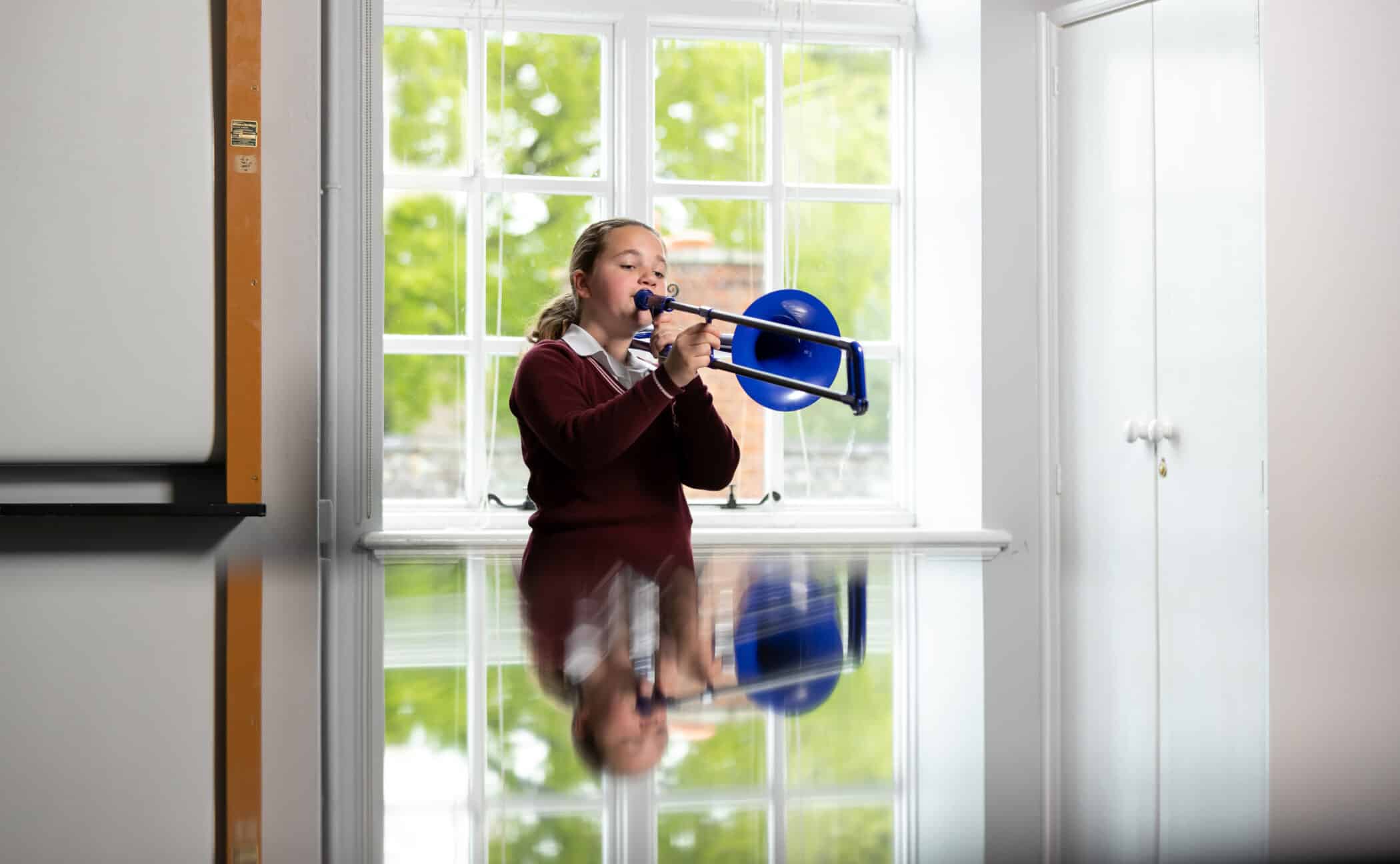 Chamber music
Duos, trios, quartets and quintets rehearse weekly with music staff or senior student guidance and the school's chamber music programme has grown tremendously in recent years. We hold an annual chamber music concert, and our chamber groups make appearances at a variety of occasions in and out of school and have achieved great success at local, regional and national level in festivals such as the Pro Corda national competition.
Performances
There is a huge number and range of performing activities for students of all ages and abilities and concerts take place throughout the school year ranging from informal tea time concerts to recital competitions and formal evening concerts. Our aim is always to provide opportunities for everyone to be involved and to find enjoyment and confidence in musical performance.