Life in St Helen's Sixth Form is such an exciting time, academically and personally. It is the time when you take control of your learning, pursue the subjects you enjoy and feel passionate about, and are given the freedom and independence to manage your own experiences.
In Sixth Form, you will be taught in engaging small groups which are led by highly experienced, professional and dedicated teachers who care immensely about every student and know each of you as an individual. Relationships between students and teachers are relaxed, respectful and collaborative, putting the students' learning and interests at heart.
Beyond academic study, Sixth Form provides a range of opportunities for students to participate fully in sport, drama, music, art, community and school service and to join a wide range of clubs and societies. Our Sixth Form students also assume their natural roles as leaders of the whole student body.
We join up with Abingdon School for some A level subjects and a range of extracurricular and academic enrichment opportunities, creating an enriching co-educational experience for students at both schools.
Mrs Sophia Scott-Malden and Miss Deborah Smith
Joint Acting Heads of Sixth Form
The Benedict Building
St Helen's new sixth form centre
Our brand new Sixth Form centre, the Benedict Building, opened in January 2023. It is a physical articulation of our values and vision for Sixth Form, providing you with the space and opportunity to grow your academic and extracurricular interest in readiness for the future. Echoing the design of the best higher education campuses, the building will give you a taste of the freedoms and independence of university life.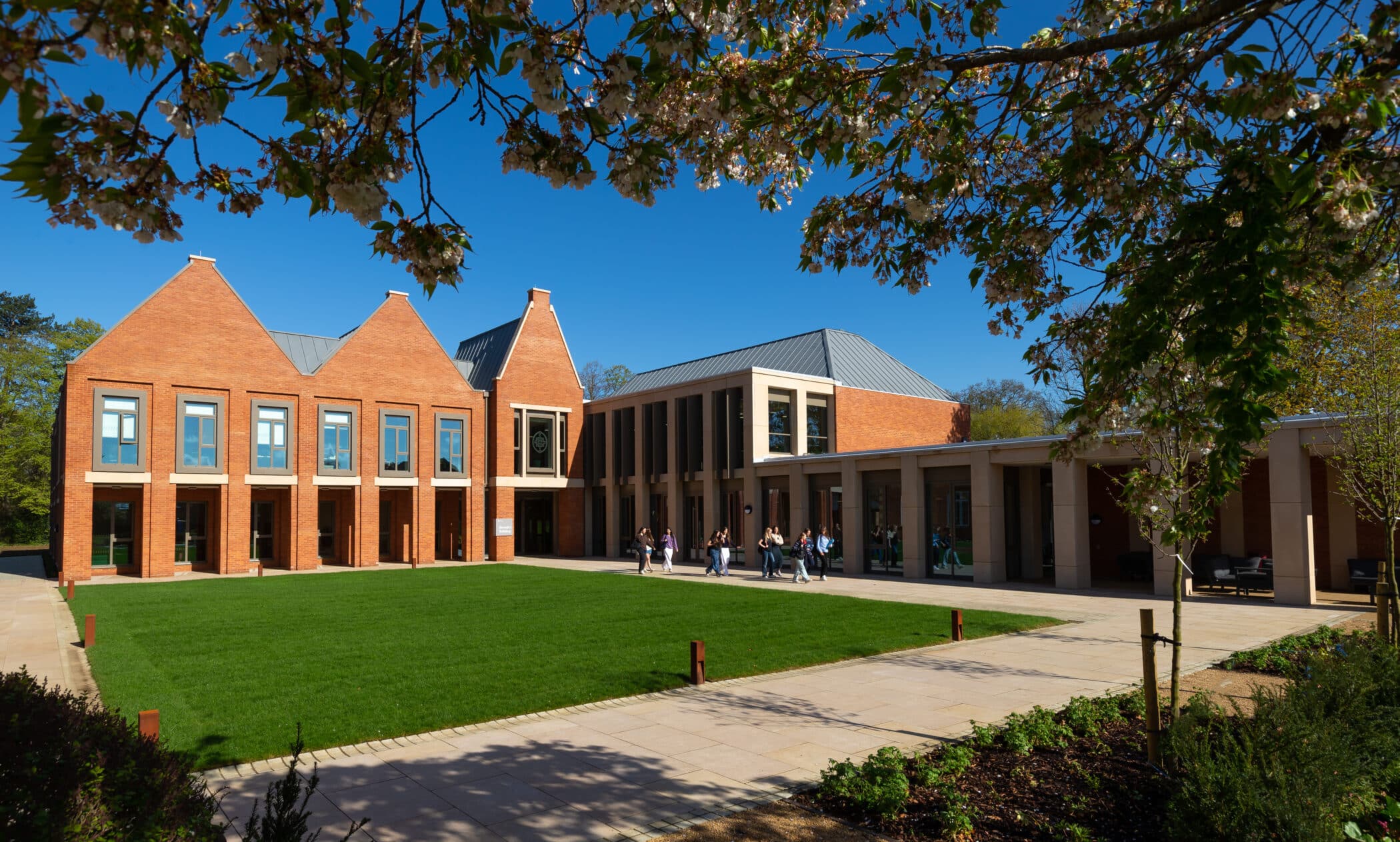 Academic life
A level and St Katharine's Study options
Academic life in St Helen's Sixth Form is about individual choice and learning beyond the curriculum. Your experience will bring together all aspects of our Sixth Form, blending academic subjects and pursuits, as well as valuable skills development which will complement and enhance your studies, underpinned by the ethos which encompasses Sixth Form life. We want you to embrace your independence and curiosity, take up responsibilities, seize the diverse opportunities, and develop a lifelong understanding of the importance of your community – wherever you find it.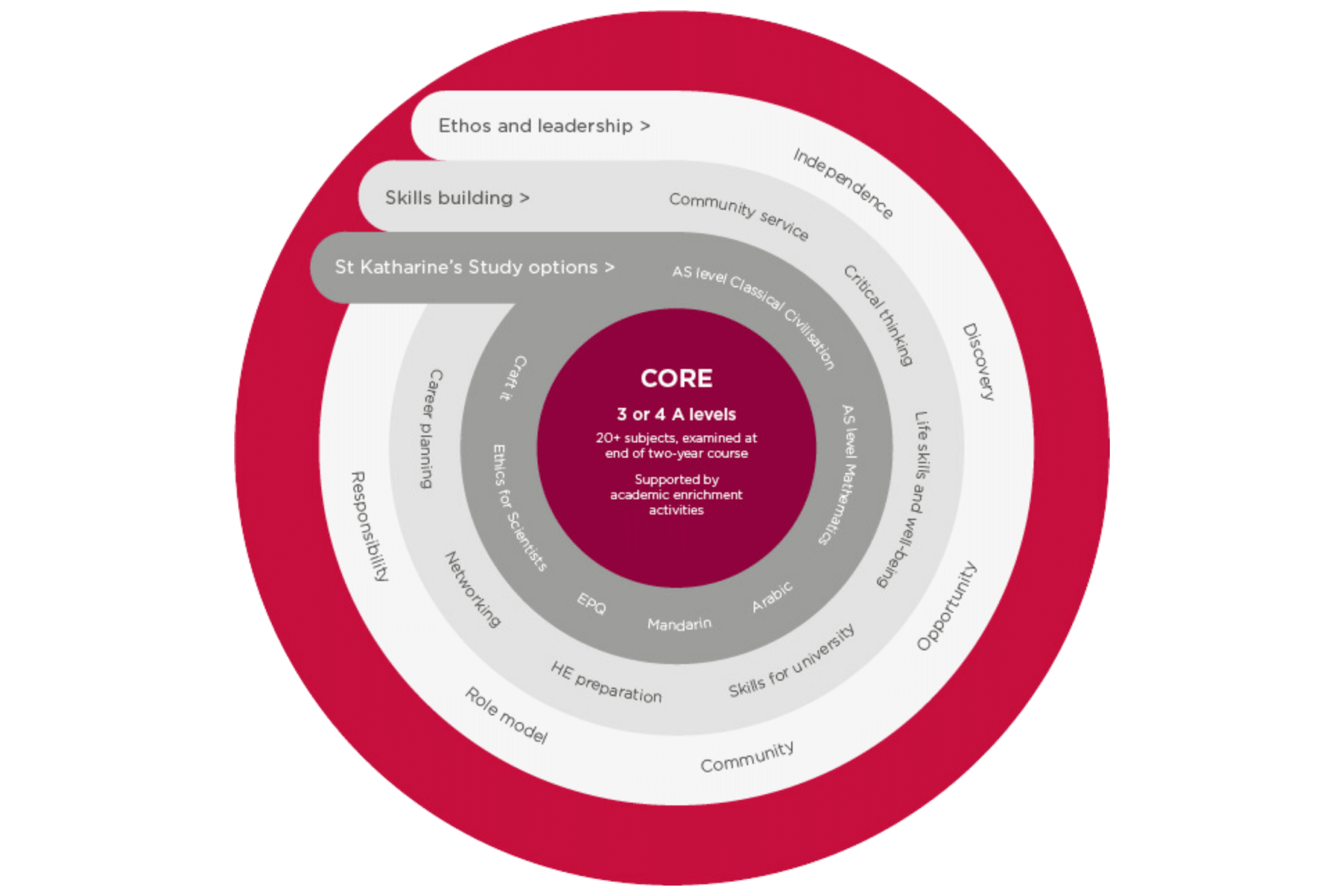 Beyond the curriculum
At St Helen's we encourage you to live life to the full beyond the classroom and to give anything that interests you a go, regardless of the subjects you study. We aim to provide the best possible opportunities for this with our Beyond programme which offers over 50 thriving extracurricular clubs and societies.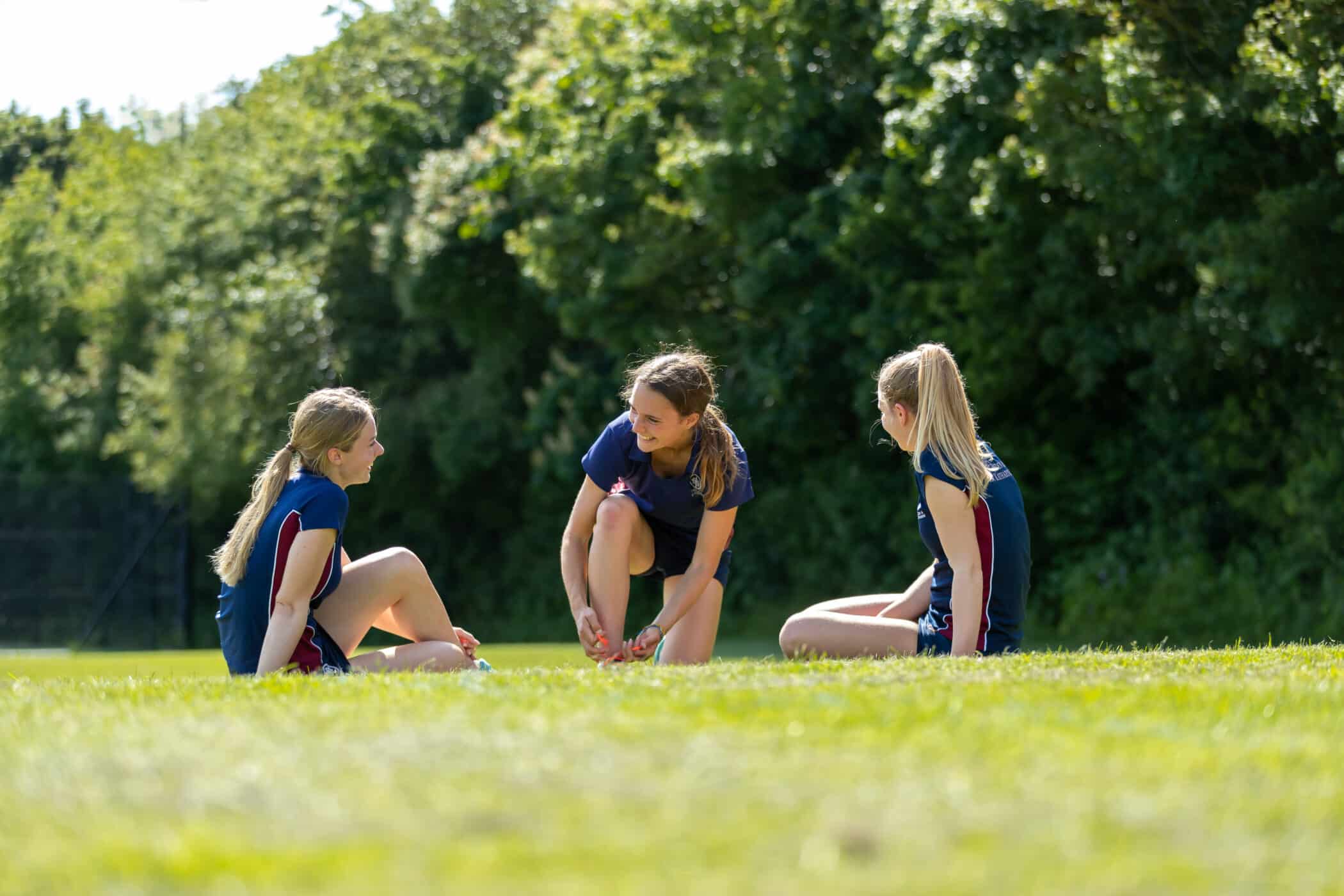 Pastoral and well-being
A sense of community distinguishes St Helen's Sixth Form – not simply the laughter and fun that fills the Benedict Building but a more deeply held set of attitudes and values. There is a sense of possibility – an energy and vitality that is palpable as students involve themselves in every aspect of school life, combining their studies with myriad opportunities to pursue their interests and passions.
Best of both
Our partnership with Abingdon School is longstanding and very fruitful. This connection becomes stronger in Sixth Form, with a selection of jointly taught subjects and academic enrichment activities, creating an enjoyable co-educational element of school before university begins.
There is a shared vision for how the two sixth forms work together, advocating the same values of respect and consideration as well as celebrating the difference in perspectives. Students lead on these values and set the tone in their schools, recognising that they are role models for their younger peers.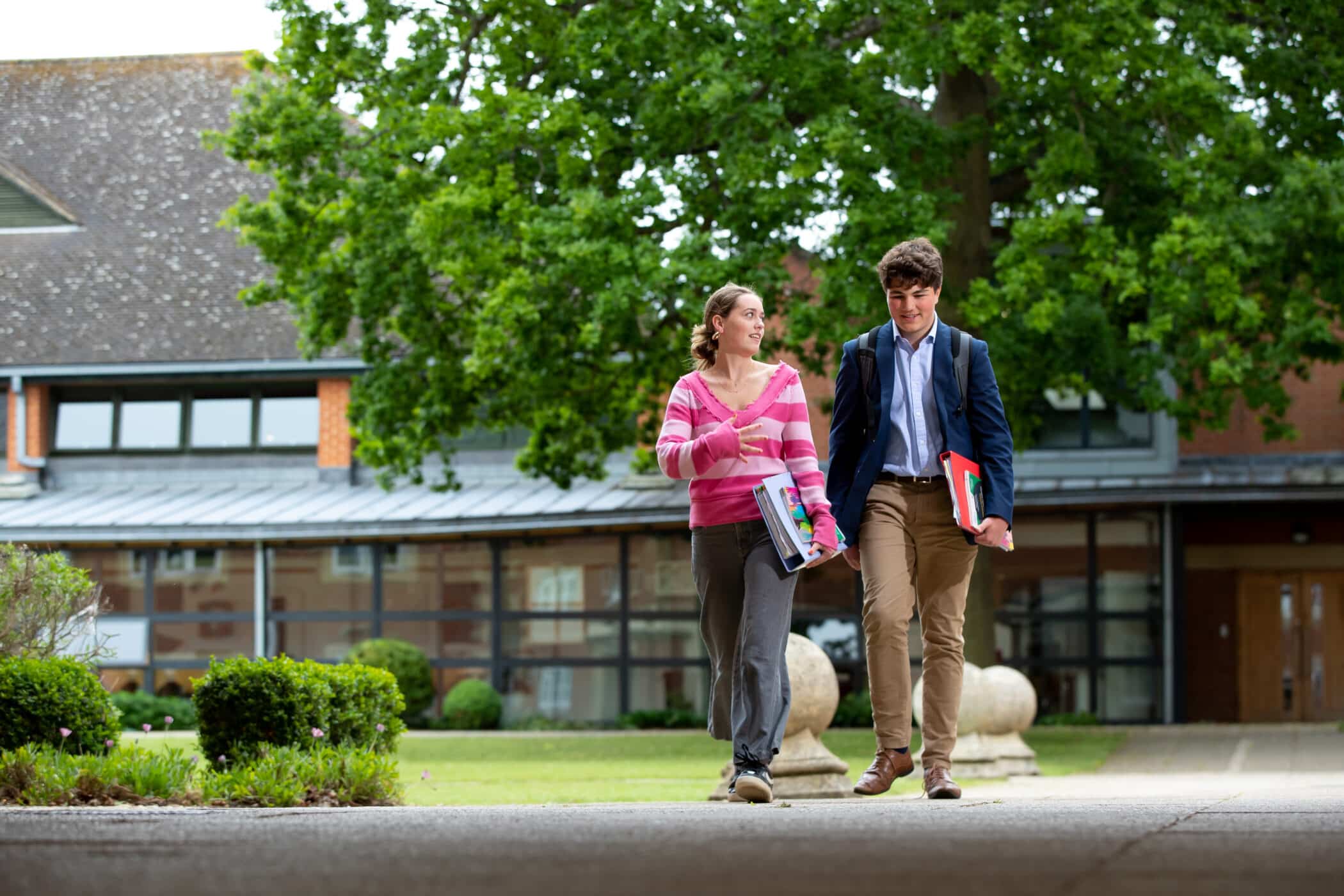 Student leadership
An exceptional Sixth Form education shapes and facilitates its students' ambitions. Our goal is to help you develop the confidence and conviction to grasp the opportunities of higher education and the world of work, and become leaders, both in school and beyond. Fostering leadership skills is a central principle of St Helen's Sixth Form. We offer a range of opportunities, from the Prefect Team and community service, to peer mentoring and leading School Council. All these have an enormously positive impact on the rest of the School.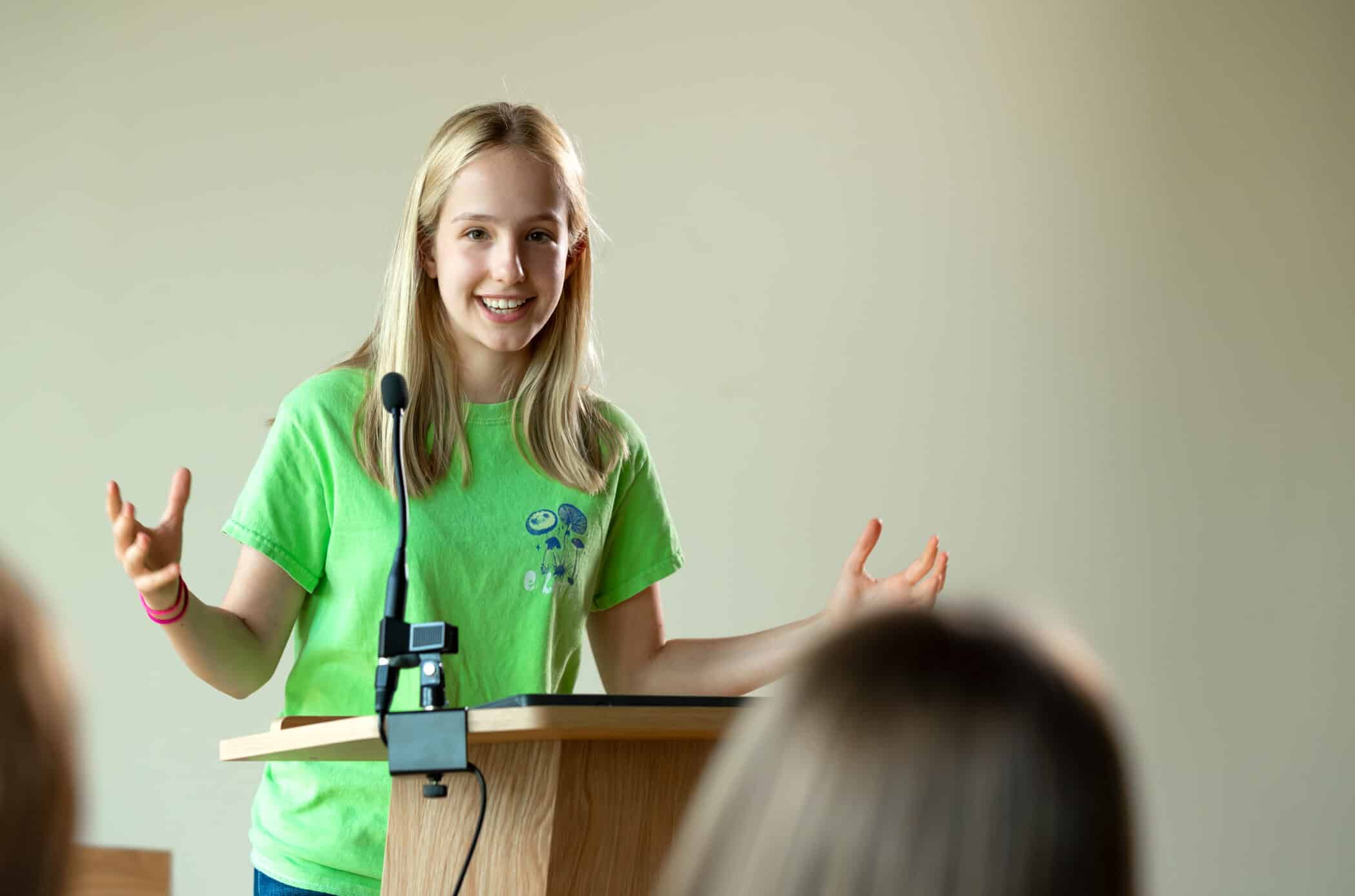 Higher education and careers
School life is full of transitions between key stages of academic and personal development, each step forward allowing you to flourish having made confident, informed and well supported decisions. Our responsibility is to ensure that you leave school with the knowledge, skills and resilience to thrive in society as a successful young adult.
Your long-term ambitions are a key area of focus during Sixth Form. You will work with members of the Sixth Form and Careers teams to expand your experience, understanding and knowledge in order to give you the best possible foundation for pursuing those ambitions.